New & Refurbished

Bike Sales
Our goal is to offer a range of functional, affordable, and stylish bicycles to help you meet your unique bike transportation needs. 
Let us help you find your next bike.
When you're on the hunt for a new bike, there are any number of things you could be looking for. Our town bikes from Kona, Raleigh and Bianchi are popular for rail trail rides and trips to market. Kona also makes some of the planet's best gravel and mountain bikes for those times when the earth gets a little gnarly. On the road, Bianchi has earned a world-class reputation for agile endurance and race bikes. Their Pista is an iconic track bike used by urban bicycle messengers from Tokyo to NYC. If you're looking for a new BMX or wheelie bike, check out our selection of bikes from SE. We also carry a number of cargo and electric bikes for those times when getting from A to B requires extra hauling capacity or a little help from a motor. Whatever you're looking for, we are here to help find the right bike for you!
New bikes are only available at our Bike Shop:
324 N. Queen Street, Lancaster, PA 17603
Refurbished Bikes
Buying a cheap, new bike from a big box store like Walmart might be tempting, but those kinds of low-quality bikes can wear out quickly, and are often not worth repairing. When you buy a refurbished bike from The Common Wheel, you're not only getting a good deal and supporting our community-focused programs, but you're getting a better quality bike too. 
Used bikes can be purchased at our King Street Bicycle Co-Op.
If you have a bike that you no longer need, consider donating it to The Common Wheel to be refurbished for our bike shop or our community programs.
Donate A Bike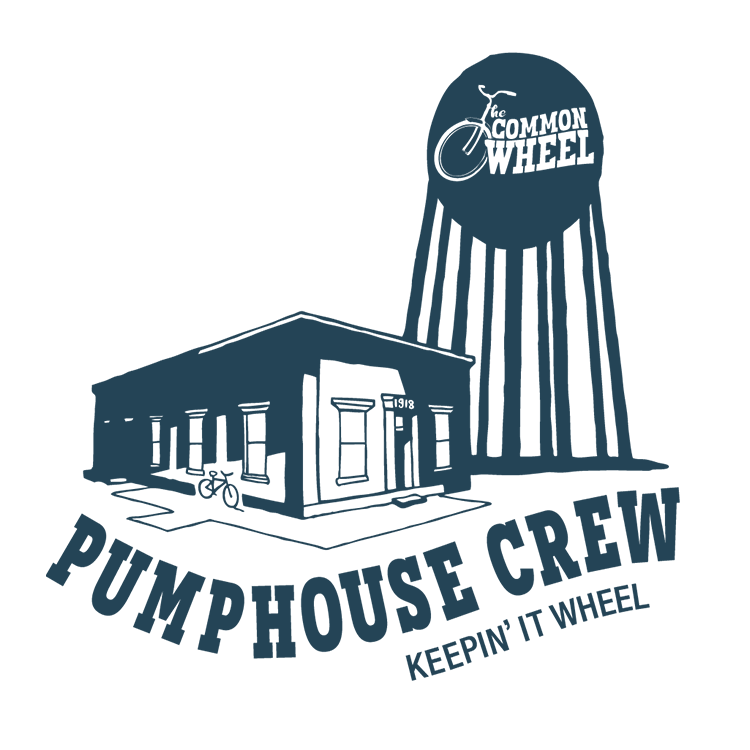 Co-Op Membership
Enjoy a FREE month as a member of The Pumphouse Crew when you buy a new bike from The Common Wheel. Perform your own repairs at our Bicycle Co-Op with access to tools, discounts on parts, and helpful advice from our skilled technicians.
View Details