About The Common Wheel

Meet Our Team
We're a passionate team of bike-enthusiasts working to inspire, educate, and empower others to ride bikes and live happy, healthy, and environmentally-conscious lives.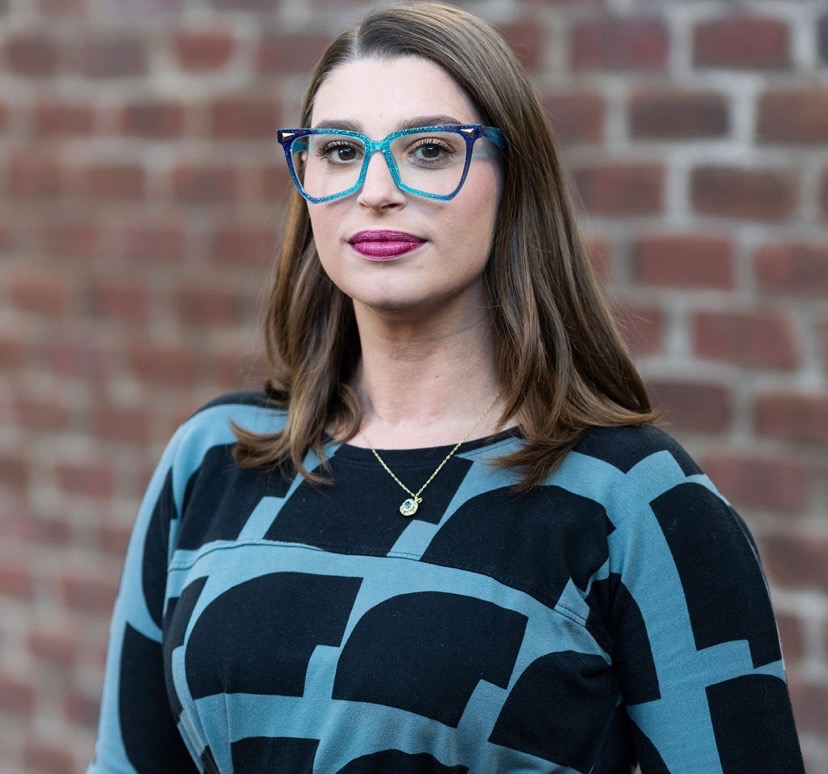 Adriana Atencio (she/her)
Executive Director
Adriana has been a part of The Common Wheel since it's very first Marketing Committee. She joined the board in 2015 specializing in community outreach and development. In 2017, she joined the staff as the Director of Outreach and Resources. In 2019 she left TCW for a short stint in the for-profit world. Adriana realized that bikes are where her heart is and found her way back to The Common Wheel. In 2021, Adriana was selected as a Baldwin Leadership Fellow to explore bicycle advocacy throughout the USA. Her passion and focus are increasing accessibility to get more booties on bikes!
A native of Lancaster, she lives in the city with her son Dante. She's an alumna of Franklin and Marshall College and McCaskey High School where she spent a lot of time reading books in a lot of different languages. She loves riding her 1989 converted single-speed Miyata, reading books, and feeling guilty about beating people in Scrabble.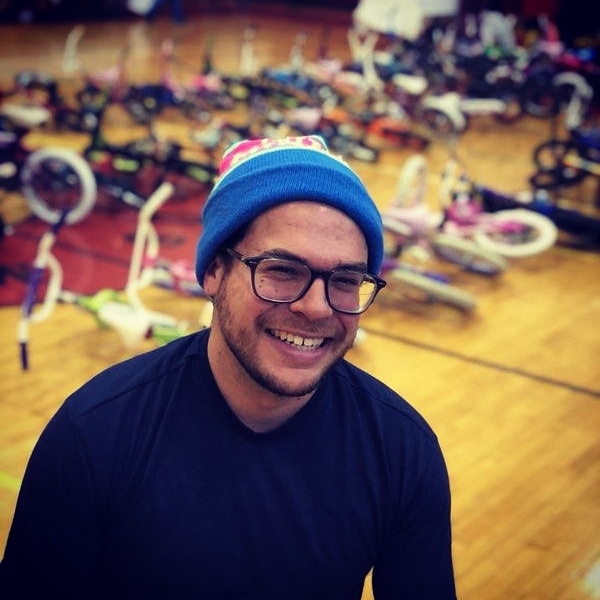 Mikhail Zapata-Rotz (he/him)
Director of Operations
Mikhail Zapata-Rotz is the Co-Executive Director at The Common Wheel. He hails from Annville, PA.  A Penn State graduate with a degree in Materials Science and Engineering and a minor in Science, Technology, and Society, Mikhail is uniquely suited to work on bikes. His 7+ years in the bicycle industry along with his ability to work with children make him the absolute best person to run our programs.
Mikhail loves cats. Like, he LOVES cats a lot. He also really loves his Klein which is tricked out with pizza, cacti, and other fun stuff…don't be jealous. 
He co-leads our organization with Adriana Atencio.
Job Openings
We are a community bike shop run by a small team of young, hard-working people. Here is what we stand for:
We're for making a positive impact on our community and culture

We're for building a kick-ass urban bike community in our special little city

We're for helping people realize their dreams on two wheels

We're for providing employment training and job opportunities to the underserved youth in our city

We're for building awesome bikes, providing impeccable (and friendly) service, and selling great products that improve people's experiences

We're for facilitating all of those small, magical moments that bikes can create
There are no current job openings.
[ Accordion Closer - Hidden ]
Zach Love - President
Zach works for PNC Bank helping local businesses with banking solutions. He volunteers with the Lancaster Chamber's Young Professional Network, Leadership Lancaster, and helped co-found a volunteer project called Lancaster PATH. When Zach isn't training for a triathlon he enjoys cooking, traveling, hiking, and of course biking! He believes The Common Wheel has the ability to unify a community and influence healthy behaviors.
Emily Wilson- Vice President
Emily Wilson is the Research Lab Manager and Technician at Franklin and Marshall College. Also an alumna of F&M where she graduated with a degree in Geosciences, Emily earned her masters of science from the University of Idaho, where she studied the geochemistry of volcanic rocks on the equatorial Galápagos Islands in the Pacific Ocean. Emily loves the outdoors and can be seen riding her Surly around Lancaster, or climbing rocks and practicing yoga. Emily also loves to garden and spend time with her partner Daniel and their dogs, Roux and Rokko.
John Hursh - Treasurer
John Hursh was born and raised in Lancaster and currently resides in the Ross neighborhood in the City of Lancaster. Through travels to Germany, he learned to appreciate bicycling not just as a hobby, but as a mode of transportation. Since then, he has been interested in making bike commuting a reality for himself and others in the Lancaster area, which led him to join The Common Wheel.
John's other hobbies include hiking, camping, hockey, football, reading, and traveling to new places. He is a Certified Public Accountant licensed in Pennsylvania and studied Accounting and Economics at Penn State University.
Tony Coleman - Secretary
Tony Coleman is our current secretary for The Common Wheel Board of Directors, treasurer for the Masonic Board of Directors & participates in the Charity Committee. He is a Wealth Coach with Murray Insurance Agency in downtown Lancaster and has been in financial services for over ten years. Tony has also taught financial literacy at the Lancaster County Prison for inmates due to be released. A Lancaster native, Tony has been riding for about 40 years and is an advocate for community biking improvements.
In his downtime, Tony loves to hit up some rail to trail riding in warmer weather, snowboarding in winter, and likes to deep water dive when he gets the chance. As one of our newest board officers, Tony firmly believes in the value of sharing both personal & professional experiences in an attempt to improve the lives of all those he encounters.
Laura Pauls-Thomas
Laura Pauls-Thomas is a storyteller, activist, and optimist. She was born and raised on Susquehannock Native American land in Lancaster, PA. Laura serves as the Communications Director for Mennonite Central Committee (MCC)'s East Coast region. There she tells stories, coordinates meaningful learning experiences, and connects people with ways to support relief, development, and peacebuilding in more than 40 countries around the world.
Laura has held leadership roles with the Global Shapers Lancaster Hub since 2019 and is a trained Climate Reality Leader (Las Vegas, 2022).
Laura graduated from Eastern University (St. Davids, Pa.) in 2017 with degrees in Communications and Spanish. While studying abroad in Seville, Spain in 2015, she commuted using the city's bike share program and that's where she came to fully appreciate the freedom and joy of bicycling. 
When she's not volunteering or riding her steel bikes around Lancaster, she can be found working on custom sewing/mending projects and spending time with her spouse, Andrew, and rescue pup, Pinto. 
Laura is excited to be a Common Wheel board member because she believes that bicycles are a powerful tool for joy, community-building, and justice. 
Larry Keating
Larry is retired from having spent much of his work life as a lawyer for Armstrong World Industries. He has been a community volunteer over the years for numerous community organizations, currently SCORE Lancaster Lebanon, The Janus School, and Leadership Lancaster, as well as being a founding board member of The Common Wheel. He has been an avid rider and bike mechanic for decades, whose crowning achievement was the ascension of Mt. Ventoux.
Arjun Sanyal
Arjun is a Central PA native who as a kid loved nothing more than jumping curbs and going on adventures on his sweet Redline BMX with mushroom grips. He stopped riding after college while living in the bike-unfriendly cities of the time.
His love of bikes was rekindled two years ago after getting his daughter her first "real" bike, and cycling in all its diversity has become a major part of his life. Arjun advocates for improvements in bike policy and infrastructure and believes The Common Wheel's mission is a force for positive change across Lancaster's many communities. He believes everyone deserves to have the same feeling of freedom, enjoyment, and safety on two wheels as he did growing up.
When not riding his bike, Arjun works to make healthcare smarter with technology as a veteran of the Harvard Medical School and several Silicon Valley startups.
[ Accordion Closer - Hidden ]
Brittany Smith
Professionally, Brittany is the Agricultural Project Coordinator for the Alliance for the Chesapeake Bay.
Born and raised in Lancaster County, Brittany can trace her roots back to the very first settlers of the area. She graduated from Messiah College in 2010 with a degree in Humanities and History.
For the past decade, she has been developing a diverse conservation background through work with the National Parks Service, Lancaster County Planning Commission, Warwick Township, and Lititz Boro. She also spent several seasons traveling throughout the country teaching environmental education through experiential learning programs. Most recently she worked for Lancaster County Conservation District, performing grants management and agricultural conservation.
Brittany has always cherished the outdoors, recognizing the deep connection conservation has with our human experiences. This knowledge particularly hit home when backpacking the wild mountains of West Virginia communicating with 8th grade students just what it means to live in and be responsible for our natural world. She is a firm believer that people will only care for what they know, and as conservationists, it is our job to inspire wonder and curiosity to others to explore, learn, and care more for their natural environments.
As a member of the Backyard Fruit Growers Association, Slow Food International, and Lancaster Beekeeping she keeps busy through gardening, cooking, and preserving foods. In her free time, you can find Brittany hiking through the forest to forage for wild edibles, or camping. When not tinkering around with DIY projects at home, Brittany will most likely be practicing yoga, biking, reading, writing, and exploring new places.
Josh Weaver
Josh Weaver is a long-time Lancaster resident who had a childhood entirely filled with bike riding for utility, whether that was school, practice, or anywhere the crew wanted to travel. After a long absence from riding, Josh returned to it as an adult due to chronic knee pain. Even though he was convinced he would have otherwise been the first 40-year-old draft pick in NBA history, Josh found so much joy in riding it has caused him to end the pursuit of his NBA career. You can now find him spending his time on the bike all over Lancaster County.
Josh is currently a tax director at Clark associates but don't let that fool you, he's not that exciting outside of work. In his spare time, Josh loves to spend time with his incredible wife and children, and he bravely attempts to drag them out to ride with him when they have better things to do. After that, any remaining moments are spent on a SUP or just relaxing. Also, go Browns!
Josh absolutely loves the message of inclusivity and bikes for all that The Common Wheel represents. He is hopeful that he can in some small way help to spread that message across Lancaster. 
Juan Montes
Juan is an experienced Community Health Worker who has received "Care to Share" Awards through Penn Medicine and Lancaster General Health (LGH). Juan has over a decade of experience in community/behavioral/ health education and currently works for the Children's Hospital of Pennsylvania.
Juan attended West Chester University and has also achieved the Eagle Scout Award through Lancaster Cities, Troop 4. He served with the Pennsylvania Air National Guard and received the "Honor Graduate Award" from Air Force Basic Training. 
Juan has volunteered his time with The Common Wheel as an Earn-a-Bike mentor and is excited to continue to make an impact as a board member.
Kearasten Jordan
Kearasten Jordan (She/They) was born and raised in Lancaster city. She attended Milton Hershey School and then Wilkes University before returning to Lancaster. Kearasten holds multiple artist residencies around Lancaster. You can view their work at Beer Wall on Prince and can see her latest mural on the Vine Street Parking Garage.
They enjoy biking as a means of transportation and is terrified of driving cars. 
They are an artist, comic, and activist. 
Caleb Bornman
Caleb lives in Lancaster with his partner, Meg, along with two orange tabbies and a goofy puppy. He loves bikes for their utility and how they knit communities together. 
Caleb is curious about developing cycling infrastructure that changes how people think and live out their daily lives. Learning about the effects of climate change leads Caleb to push for ideas that whole communities can take on. Through photographing nature and people, Caleb is inspired to find out how solutions from one domain can impact entirely different spheres. 
Caleb works as an embedded software engineer for CNH Industrial. He finds that he wants to read books and make pizza most of the time. A lifelong tinkerer, he enjoys fixing old/broken machines or designing new things. 
Chrissy Leslie
Chrissy Leslie is a Lancaster City resident who grew up in Gettysburg and enjoyed riding bikes with her friends on the Battlefield roads as a kid. She is the Senior Director of Corporate Sustainability at Eurofins (formerly Lancaster Laboratories) where she has been employed for over 20 years. She is also a member of the Lancaster City Shade Tree Commission. When she's not hugging trees, she is an advocate for improving bike infrastructure in the City in order to ensure safer travel for bikers. She also loves hiking, camping, and traveling with her wife and dog, Henry.  Chrissy is proud to serve as a Board member because she loves the mission of The Common Wheel to make bikes accessible for all which also helps to reduce our carbon footprint in Lancaster! 
More About The Common Wheel