Bicycle Co-Op

Memberships
If you are able to fix your own bicycle but don't have the tools to do so, we invite you to join The Pumphouse Crew – our self-service membership program at our King Street Co-Op. Plus, members enjoy 10% off new parts and accessories.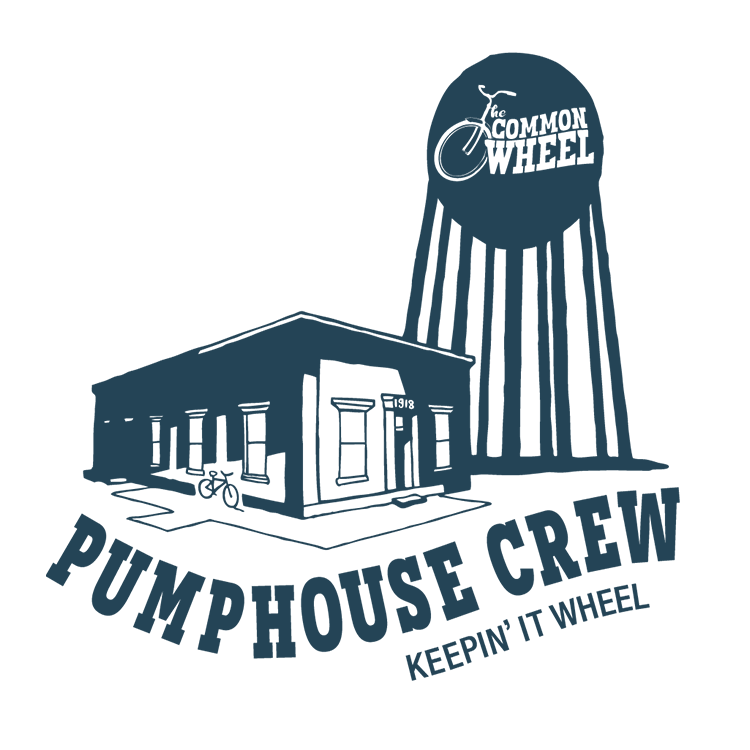 Pumphouse Crew Co-Op Mempership Plans
Sign up for one of our membership levels below for use of our tools and trained staff during open Co-Op hours. Our co-op can also be used without a plan for $5 an hour.
Enjoy a free 1-Month membership when you buy a new bike or refurbished bike at The Common Wheel or for every four hours you volunteer with The Common Wheel.
Call 717-461-3386 to sign up for a self-service plan.
Our self-service shop is at our Bicycle Co-Op:
701 E. King Street, Lancaster, PA 17602