The Maryann Caldwell

Spring Bike Fling
Because nothing really beats the sight of a child's face lighting up when they first put eyes on their very own bicycle.
Support This Program
This program wouldn't be possible without generous donations from people in our community, people like you. Have a bike you don't use anymore? Want to help others adopt biking in their everyday lives? Spread the love and donate today!
Donate A Bike
All donations are tax deductible.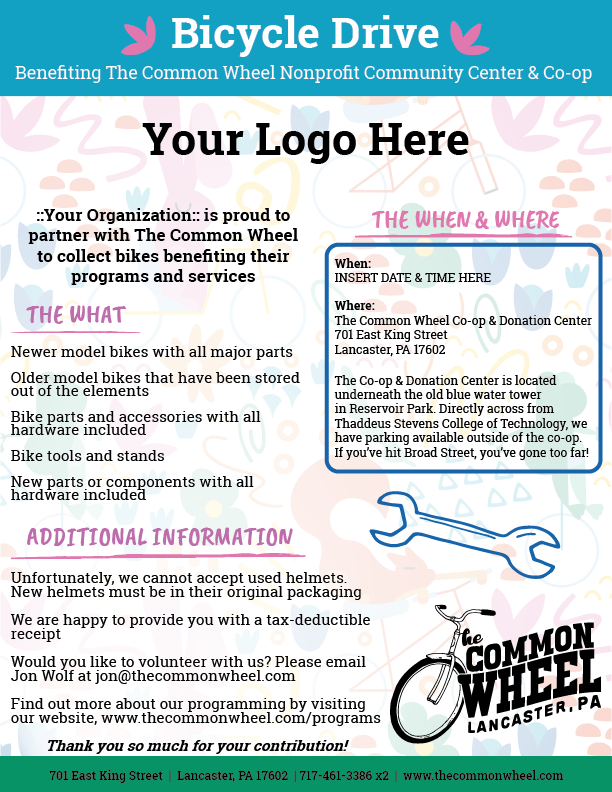 A great way to support the Spring Bike Fling is to host a bike drive! We make it easy for you by opening up our King Street Co-op and Donation Center on your chosen day and providing you with a flyer! Want to host at your school, church, or other location? We'll provide you with yard signs and transport the bikes back to our facilities. Click here to inquire about hosting your own bike drive today!
Each year, we collect hundreds of bikes, spend thousands of hours refurbishing them, and then, give them away to elementary-aged children in the School District of Lancaster. Now, we will be celebrating bike month by hosting a festival each at Reservoir Park in conjunction with the Maryann Caldwell Spring Bike Fling. We love showing the community how revolutionary bikes can be!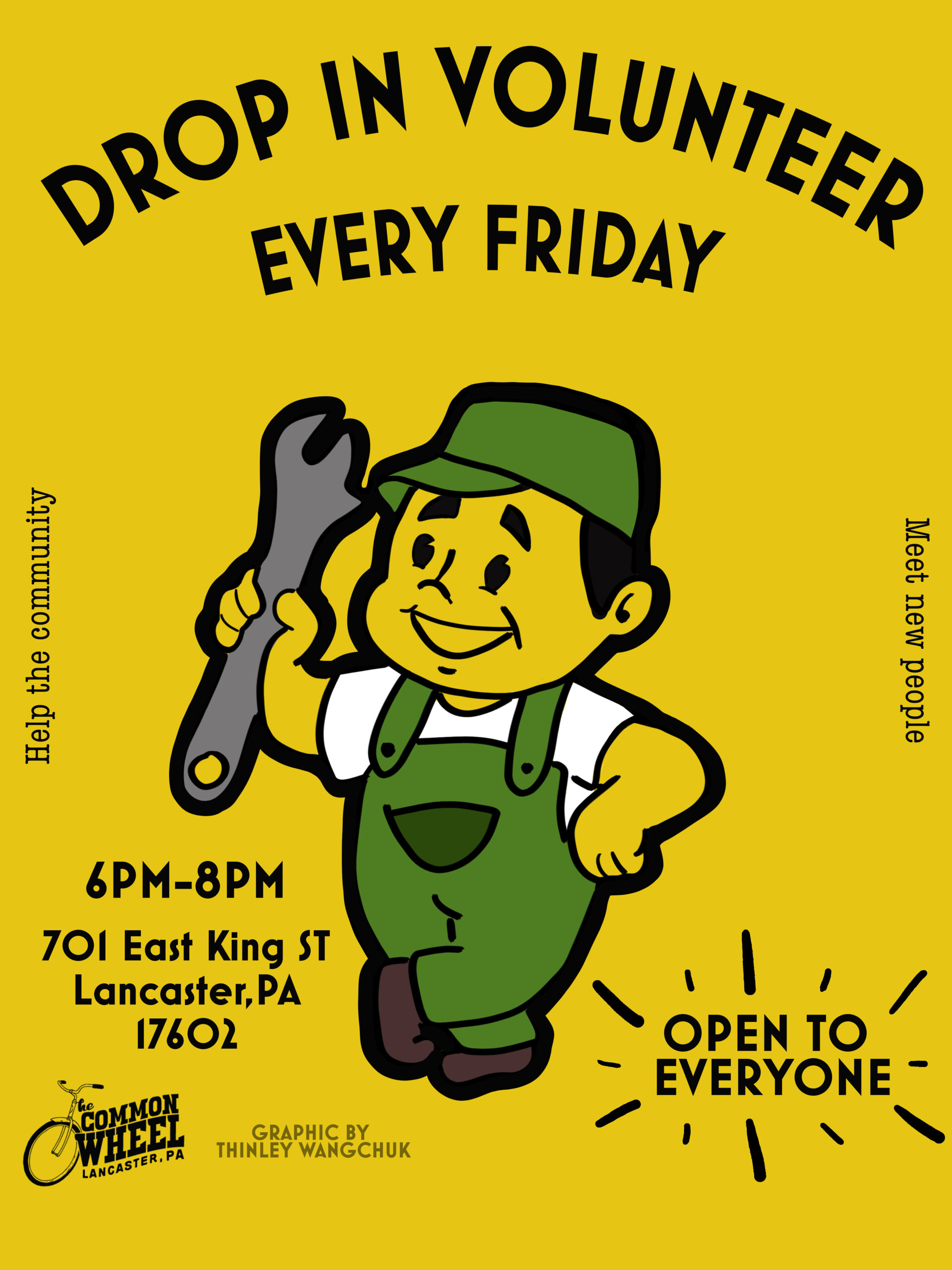 Join us every Friday from 6-8 PM at the King Street Co-op & Donation Center as we work on children's bikes for the Maryann Caldwell Spring Bike Fling! The best part…no experience is necessary!
You must be:
~willing to have fun
~willing to get a little grimy and gritty
~dressed warmly during cooler weather
~masked up if you aren't vaxxed up
Interested in hosting your own volunteer night as an unusual team-building activity or for a larger group? Click here to learn more!
Thank You to 2021 Our Silver Sponsors!
Thank You to Our 2021 Bronze Sponsors!