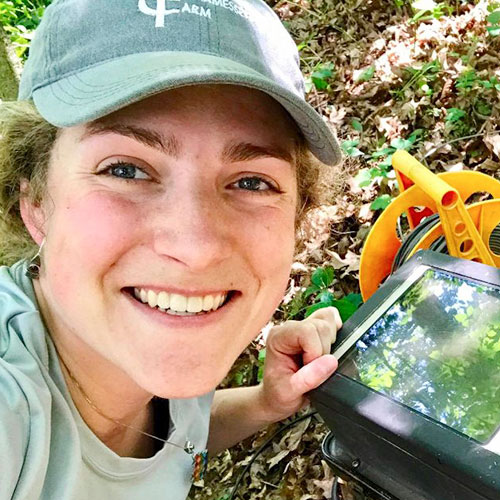 Impact Stories

A Super Volunteer
Emily Wilson is one of The Common Wheel's awesome volunteers. She is always willing to lend a hand with representing TCW at various community events, in the shop, and as a Mentor with Earn-a-Bike. When she isn't busy being an uncommon hero, she runs the Geology Lab at Franklin & Marshall College, her alma mater.
We asked Emily to tell us a bit about where her love for bikes came from, and about her experience being an Earn-a-Bike mentor. Here's what she had to say:
"One of my first memories is teaching myself how to ride a bike without training wheels when I was 4 years old. A few years later, all of the cute boys were pedaling around the state park campground, hands disconnected from their handlebars, so I awkwardly figured that trick out to impress said cute boys. When overuse injuries continually sidelined my college running career, the bike became my saving grace. While on a ride, my dog lunged at a garden gnome, and that was the day I learned helmets do not cover your chin and the dog/leash-bike combination is not a good idea. Nowadays, I cherish my 20-minute bike commute.
Thinking back on all of my biking memories, it is clear that the subjects of those memories were always me and my bike. Being a volunteer at The Common Wheel has changed that. It's not all about 'me and my bike' anymore. It's about instilling a sense of pride in bike ownership to a younger generation. It's seeing the moment when it all clicks in a student's mind. Just give Federic the wrench and step back! It's watching the faces brighten when the students throw their legs over the bike for the first time and ride off. Some of us have been lucky enough to have bikes in our lives for a long time. The Common Wheel gives so many more people that opportunity to transform their lives through the power of bikes."
Volunteers like Emily are the backbone of our organization. They assist us in making the bike-life dream a reality for many kids in our community.