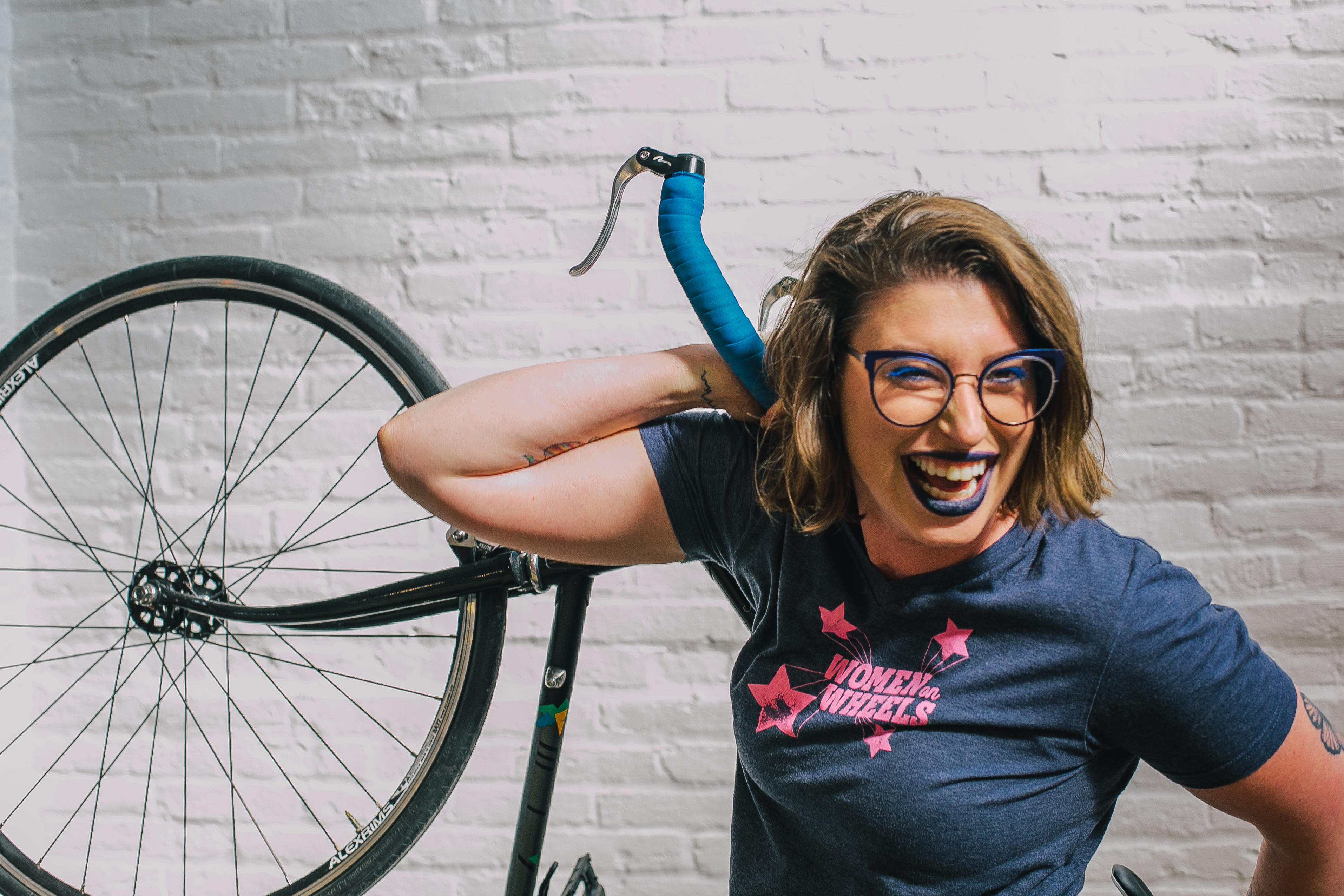 Impact Stories

Overcoming a decades long fear of bike riding
When Adriana was 12, she rode her bike over to Community Park to watch her younger brother play baseball and to catch some Vitamin D. On her way home she had to cross a busy street. The way that she did it was to ride across into her neighbor's driveway and then she'd walk her bike up to the next street. Between having terrible depth perception and really bad timing, she managed to hit the back of a moving car, throwing her completely off of her bike. She broke her collarbone, had terrible bruising around her knee (which 18 years later still acts up), and got a bad concussion. It wasn't good.
For many years Adriana was too afraid to go on a bike. She barely had any recollection of the accident, but fear was her driver. Fast forward 6 years later. She was living in Poland as a Rotary Exchange Student. Adriana was at a festival in central Poland that brings attention to the time when Poland was wiped off the map and "owned" by its adversaries. She and the other students were in a meadow tracing the former border and someone had an awesome old bike. Being in this wide open field gave Adriana the confidence to get back on a bike. She distinctly remembers the bumps in the earth, the sun shining, the feeling of freedom juxtaposed to the prison they were memorializing. Adriana was like a fawn on its first day walking; so shaky and confused, but thrilled to be doing it. She still was too scared to ride, but getting over that hurdle was the first step in her bicycle journey.
Go forward another 9 years and Adriana was a Board Member of The Common Wheel. Being on the Board and not riding a bike was insane. So, she tried again. When Adriana first began riding she was enveloped in fear. People aren't the kindest to cyclists on city streets and anytime someone got extra close, she was thrown into panic mode. She remembers her first Slow Ride. Adriana could barely make it up a hill; she couldn't figure out how to shift her bike (it was with old school paddle shifters), and she remembers the hot tears of frustration streaming down her face.
But look at Adriana now! A year later she was the ride leader the 200+ people for Slow Ride, she was taking newbies out for an easy ride for Women on Wheels, and she was using her car less and less. Now, as Director of Outreach and Resources for The Common Wheel, she gets to encourage people to overcome their fears and excuses and get on a bike. Now Adriana wants to try other forms of riding, and most importantly, she wants to be a resource for people who are ready to make a life change and embrace the power of bikes.